Sometimes life gets more hectic than usual. And sometimes, you need a little help to slow down and really take care of yourself. Have you heard of Insight Timer? If not, this is an app worth looking into for improving your mental health. Let's look at Insight Timer and a review of the app.
5 wellbeing apps in 1

Insight Timer is the only app you need to build healthy habits and create a wellbeing routine that works for you. And it's free. – https://insighttimer.com/individuals
As stated on the website for Insight Timer, the app combines different well-being elements into one app. The things you find the app focusing on are:
Meditation
Sleep
Breathwork
Yoga
Contemplation
To get started, you download the app and create an account or log in. You can use your e-mail, Apple ID or Google to log in. Once inside, you can adjust the settings to your liking. This includes which language is used, what is shown on the dashboard of the app, and so on. You can also set reminders for meditation and exercise.
The language can be set to match those of your phone's OS or use a different language if you wish. You can also make the app use the same theme as your phone, or set it to light or dark mode only.
The app is available to both iOS and Android users, and claims to have:
The largest free library of guided meditations on earth
For free, that's a nice thing to know if you want to focus more on your own well-being.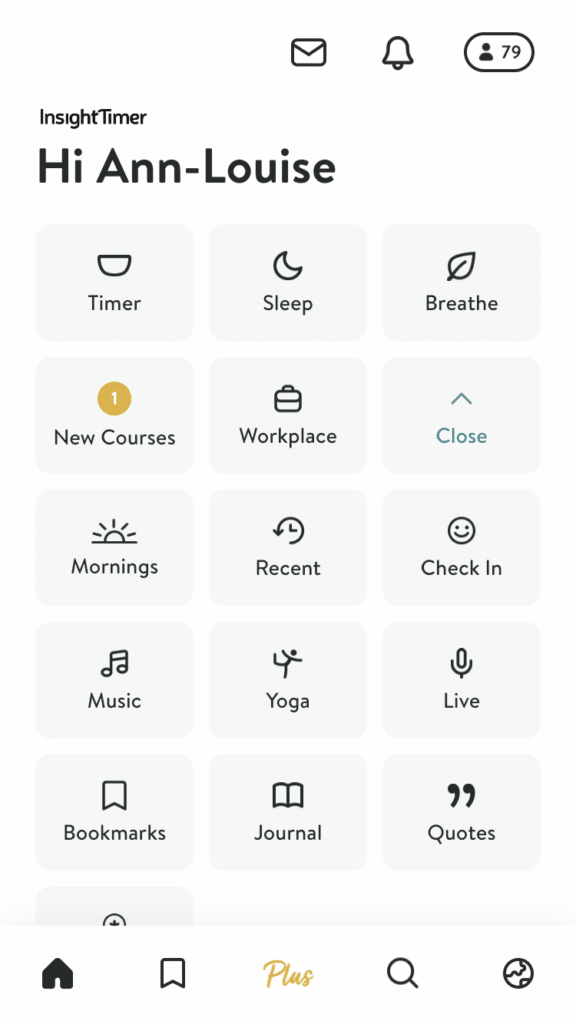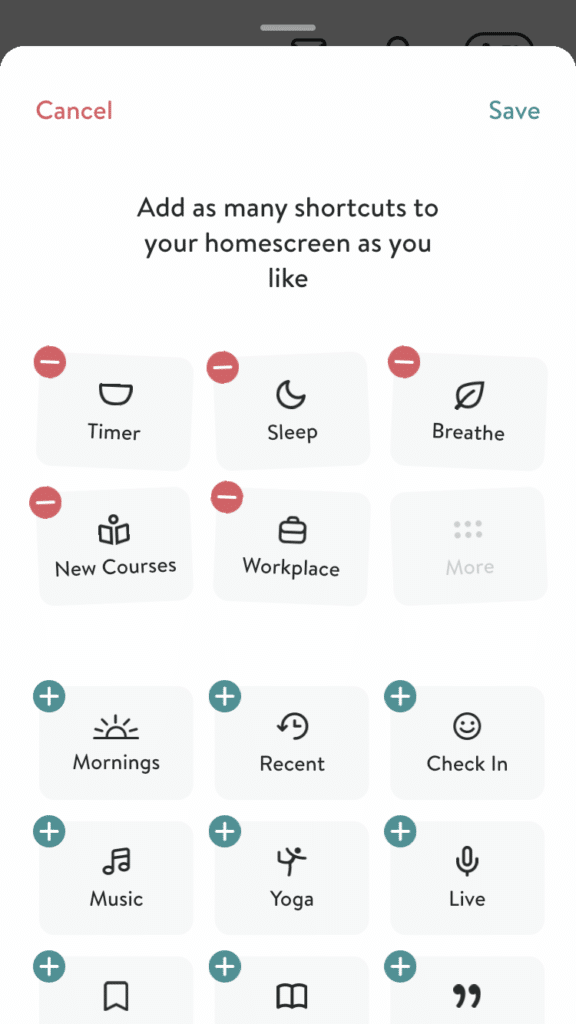 Pros of Insight Timer
The app is packed with tons of features, these are just some of them:
Challenges
Live sessions
Timer
Sections for sleep, breathing, mornings, and more
Yoga
Breathwork
Daily check-in – and based on your day you get recommendations curated to your mood
A log for reflections/journaling
Workshops (for companies
Quotes
Bookmarks and follow teachers you like
Frequent updates and added content
I've used the app since the start of this year, but I'll admit I haven't tried all the features. The ones I enjoy right now are the daily check-in and the sleep meditations. The check-in also lets you see your mood this week compared to the previous week, something that can be really useful when you want to analyze your own mental state.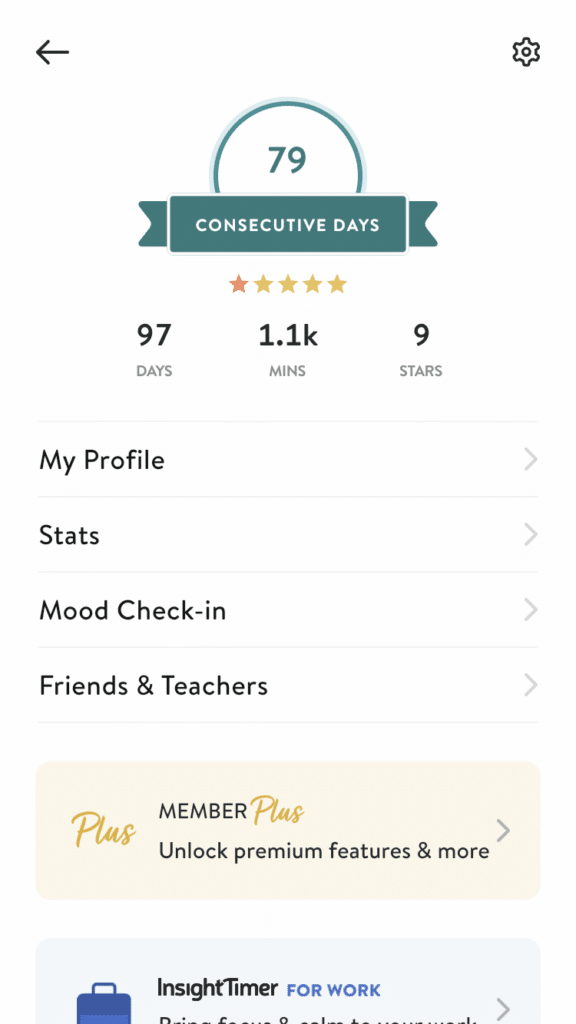 I have a reminder for meditation set in the evening but I usually use a bookmarked sleep meditation just before I go to bed. I find it helps me fall asleep quicker, a real bonus! You can also see your current stats and if building habit chains are your thing, then this helps with motivation too!
And the Cons?
Some features are for the paid version only. The app is frequently updated, which isn't a bad thing. The bad thing here would, naturally, be that it's for premium users only. This could be new courses for example.
Final Verdict and Experience
I've been pleasantly surprised by how much you get in this app, even using the free version. My main goal when downloading it was to try and improve my sleep, both falling asleep as well as my sleep quality.
It might be too soon to say, but by first participating in a seven-day meditation challenge it was easier to get back into the habit of meditation. I've used the app as a part of my evening routine, and it's the last thing I use on my device before I go to bed every night.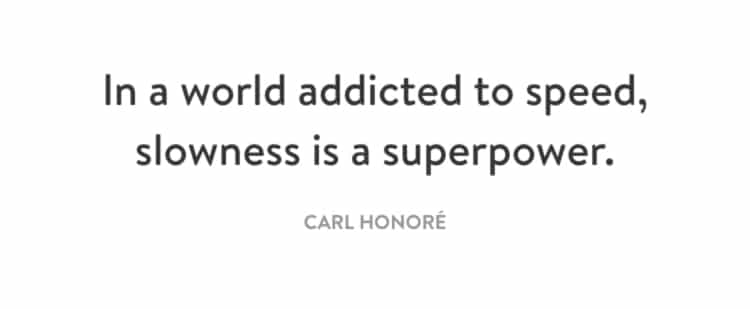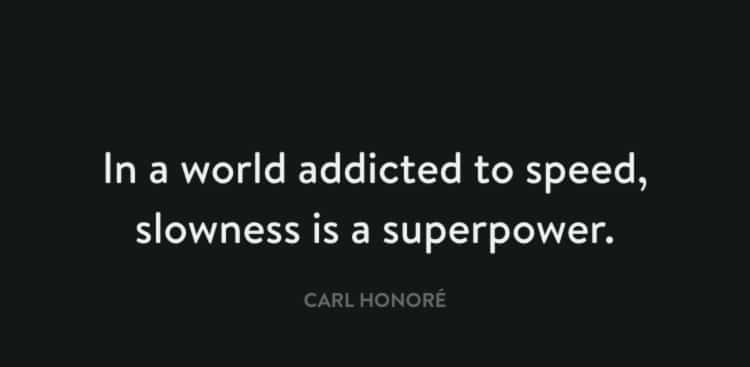 Another thing that I enjoy is the check-in feature. By tracking how I feel that day, I can see patterns related to my hormone cycle, lack of sleep, not getting enough food into my system, and so on. In terms of using this as an easy habit tracker [link] as well as seeing my own patterns, this app helps a lot.
Being able to visualize my mood week by week easily is really helpful. This helps me be more humble or give myself more grace when I know why I feel a certain way. Sometimes it's good not to push yourself too hard and well, this helps me with that.
To conclude the review of this app, I really recommend Insight Timer, and even though I've only used the free version I rate it a 5/5. If you haven't tried it out already, I really hope you'll give it a try.