The new year is upon us – how has your 2021 been this far? I hope for 2021 full of hope for the world, but during the last days of 2020, I took some time to reflect. 2020 was a rough year for most of us, and being in education was no exception.
What were some of the things you learned from 2020? These are ten things I learned during this school year.
1. Online Meetings in Teams
2020 was the year of online meetings in Teams. This was the year I had to learn to use Teams for online classes/lessons, as well as take part in staff meetings online.
Over the year, new features were added, but the concept of video conferencing like this was new to me. During the first few weeks, it was new and shiny to everyone, but in May and late December, I don't think I was the only one who wished never to hear the call signal from Teams again…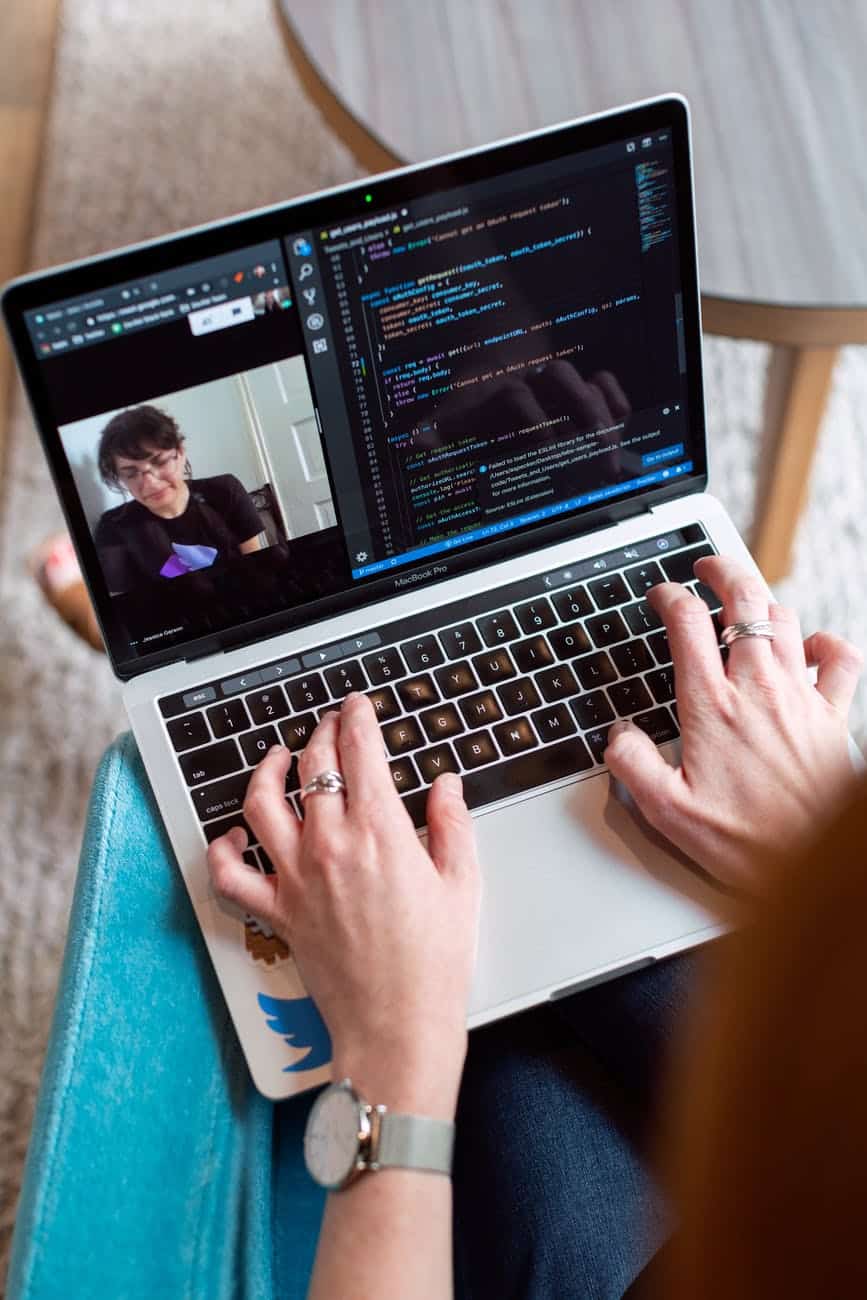 2. A Dip in Motivation
One thing I noticed, mostly during spring, was how staying and working more from home sapped both mine, and many of my students, motivation.
Even when trying to keep some routines, some are bound to fail now that staying home became the new normal. Tackling my own lack of motivation and fatigue has been tough from time to time, but it did come with something positive. It was a lot easier to understand how some of my students felt and the way they reasoned.
For students who need the stable framework that a regular school day provides, this was a disaster! For those who could not find a quiet space at home, the school day became a challenge where it normally wasn't.
As a teacher, I knew some of my students struggled during a regular day – now more than ever. The problem? There wasn't that much I could do to help them anymore. Some students went incognito, unreachable by everyone. I don't know the reason behind it, but it was very frustrating from a teacher's point of view.
3. How Much a (Physical) Classroom Means to Everyone
A thing that is well connected to the previous thing mentioned, is how much a (physical) classroom means to both students and teachers. This became very obvious after being at home for a few days or a week.
In March, I gave my students an assignment to write about their experience of remote learning so far. By that time, we had been out of school for a week.
The results? Surprisingly enough, even students who normally are in school reluctantly admitted one thing: they missed school! Many mentioned that they missed their friends, some missed the teachers, and most students missed the normal day and routine that comes with a regular school day.
The familiar things and ritual that comes with entering the classroom were gone, and this was hard for many of us – myself included. The response you get during a regular lesson can't be compared to trying to teach a lesson through Teams.
I'm not against remote learning, but I know personally that I have to get better and change things up if this is going to be the new normal for a long time to come.
4. Why Having a Great Team of Colleagues Rock!
Having good colleagues helps a ton! This goes for a regular day at work, but even more during these crazy times.
One of the things I miss most is the daily banter with my colleagues at work. Sure, I might get more things done on a personal level now that fewer things are distracting me – but it's also a lot more boring and lonely!
Having fun with colleagues is great and helps. It's great to have someone to ask about the things that you go through during the day. I'm happy to be part of some online Facebook group with teachers facing the same problems. Even when not actively posting something in these groups, it's nice to know you're not alone with your struggles!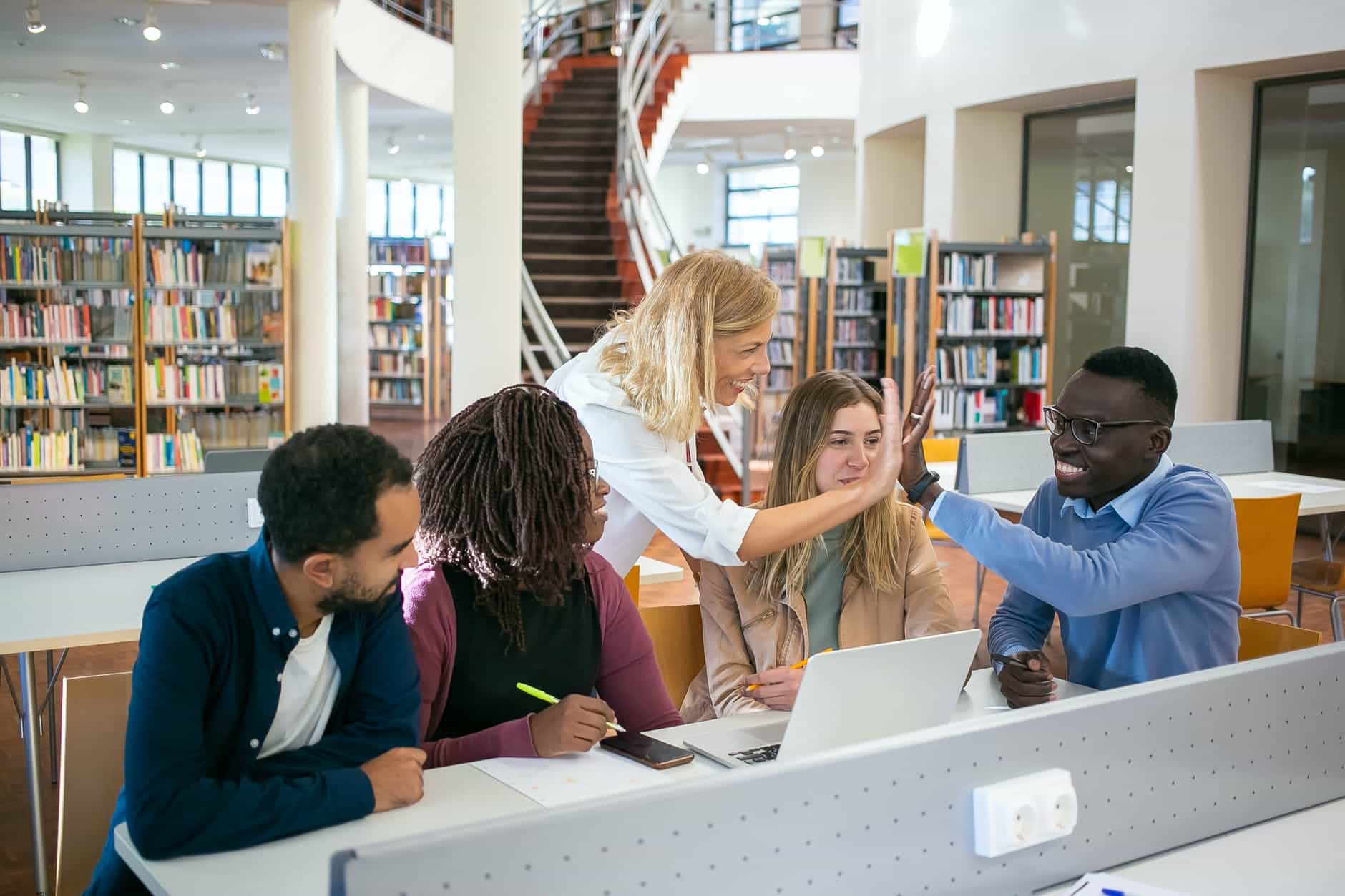 5. Time Is Relative
Unsure of the source of the quote, but saying that time is relative sure rings true! Time moves at different speeds depending on what you do, this is something we learn as young children.
This was also something many of us were painfully reminded of during 2020. For many, the change from having a social life or even a regular workday and going into working or studying from home hit hard! We are used to meeting people every day and going from that to meeting just the closest family sure had an impact!
Going back to how motivation dipped for many of us during 2020, I'm sure I wasn't the only one noticing how fast time went by when doing something more enjoyable (insert gaming, watching Netflix) instead of doing chores or things that had to be done at work.
Going for the things that gave some sort of instant reward and the rush of dopamine that follows worked, at least short term, to lift the mood a bit. The downside of this was of course that sure, many of us got more time back in our lives instead of having to commute to work or school, but what did we do with the time we gained?
Some of us found new hobbies that made the time go faster, others dove headfirst into that pile of work that needed to be done.
No matter how you tackled this, I'm pretty sure you noticed how time went quicker when you made something you enjoyed. Something that puts your mind into a state of flow. Time stood still, or at least you were surprised by how much time had passed!
6. Music Helps for a Good Day of Focused Work
So what do you do when you have things that need to get done during the day, and you're at home with all possible distractions at your fingertips?
My best tip? Music! Music still rules for focus during a long day, but you need to make sure that the playlist you use is something that doesn't take your focus!
When I do more administrative or simple tasks, I usually open Spotify for an instrumental playlist like Deep Focus created by Spotify, or the mixed Deep Focus list I made from different tracks found on the platform. Both lists are rather long and could last a whole day of uninterrupted work (without any lessons and meetings that is).
This isn't something I started doing when working from home, it's something I used way before Covid hit and something useful when working in a room with other people.
Tip: make sure to use some kind of headphones, preferably ones that others can see, if you want to have a better chance of getting some undisturbed work done! Over-ear headphones both give you a bit of protection from other sounds around you – and well, when people can actually see you wearing them it does signal that you wish to be left alone.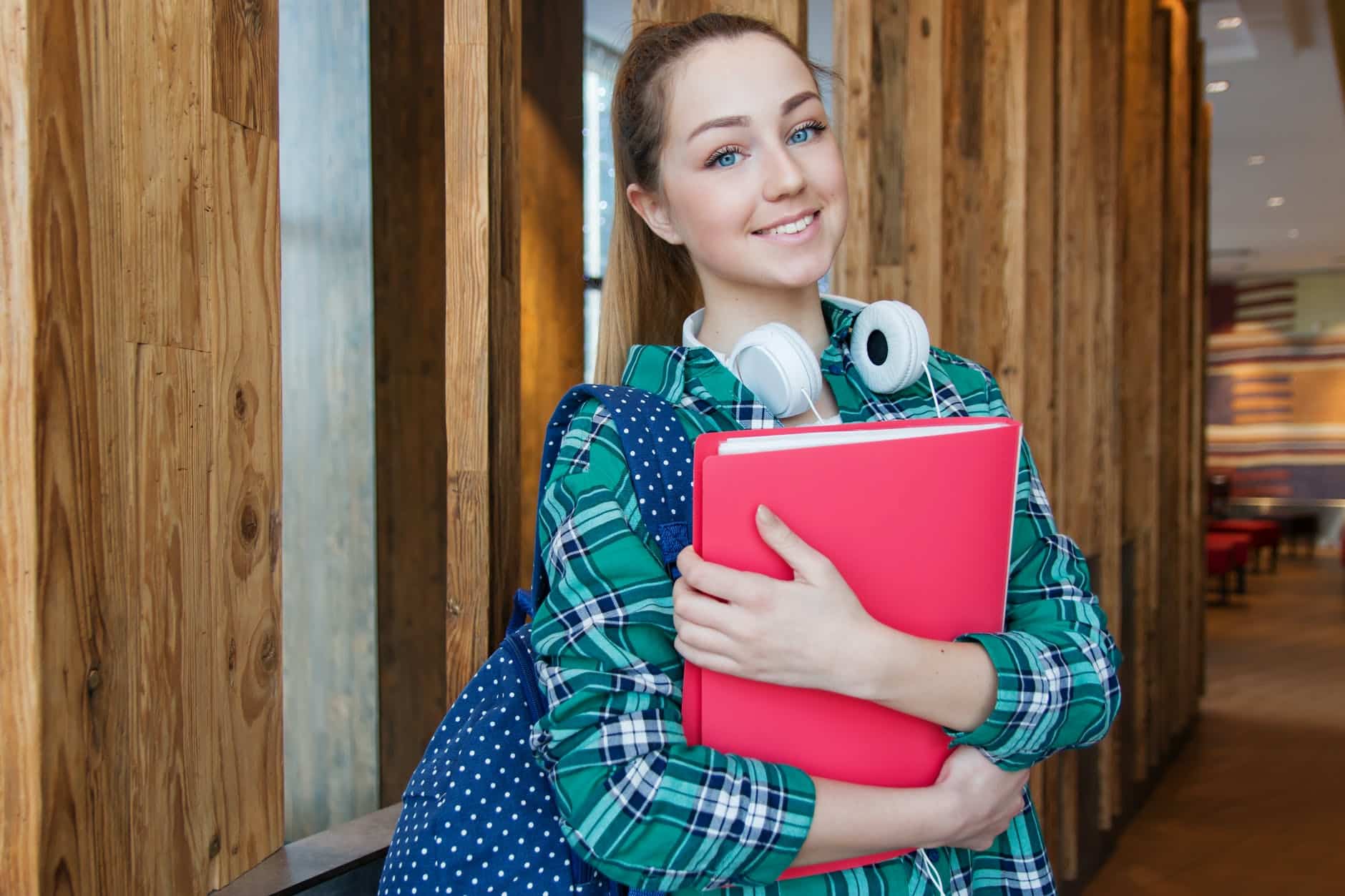 7. Embrace Fun Where You Can Find It
Have a bit of fun where you can during the day and embrace it, no matter which form it takes! 2020 was the year of sending silly memes to your colleagues, smart and amusing links to your friends, and binge-watching Netflix for yourself.
So many things and opportunities were taken away during 2020, so trying to find a bit of amusement here and there was (and still is) the key not to go completely nuts during this time.
For me, late December was a time to try and reconnect with my family – harshly! In this case, it meant no screens for three days for the kids (I had my reasons) and myself.
What happened? We started playing board games again and spent some hours, with a Christmas playlist in the background, playing Farm Yatzy. I know this isn't for everyone, but try to do something that you enjoy and get amusement from every day!
We also sat down and played a bit with watercolors, something we haven't done in ages. So sure, they were upset about the whole thing – but not caving into the whine attacks gave some results.
I think plenty of parents can relate to having screen time go through the roof during 2020, but it probably wasn't just for the kids to be completely honest.
8. No More Screens Please!
Speaking of screens – did you notice that when the screen in front of you became more than just a source of amusement, it also became something else? Work and relaxation started to blend and while it was also the way to get in touch with people, many felt alienated by this during the year, myself included.
2020 was, in a way, a year of learning to appreciate the small and simple things in life again.
Taking a walk after staying indoors for hours on end had never felt so good! The feeling of hot water against your skin during a shower? Divine!
While it's true that you can use the screen in front of you for many different purposes, some days I felt that enough was enough and just wanted to get away from them all!
No more screens – please! – this could have been my mantra by the end of spring 2020.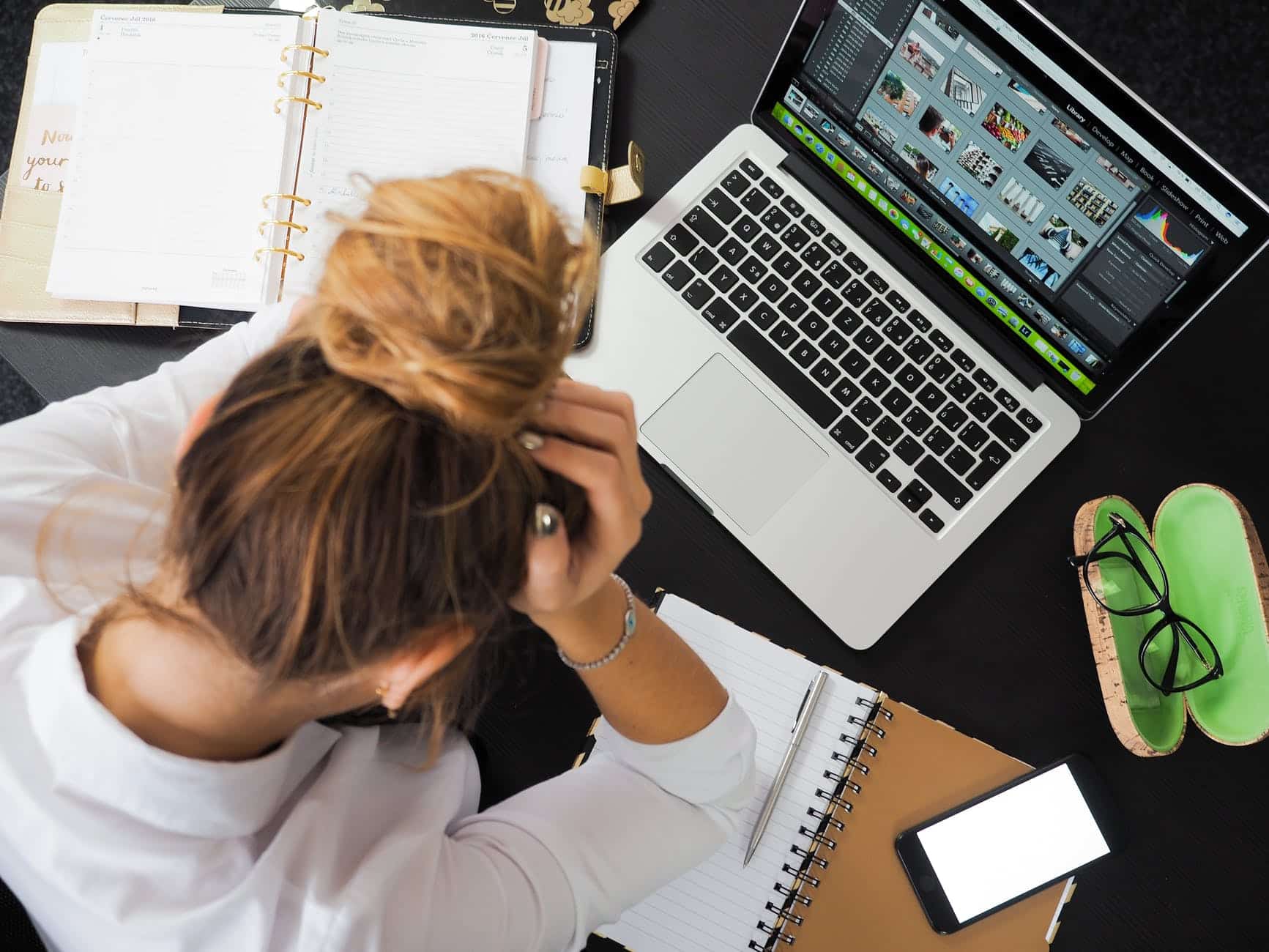 9. Even an Introvert…
I classify myself as an introvert or possibly an ambivert at best. 2020 was probably more straining if you find yourself in team extrovert, with all events and social distancing. That being said, even introverts miss normal things after a while.
Some routines changed, and this can be more difficult to deal with when it's no longer your own choice to stay at home during the weekend – it's the only choice you have!
Just going to buy groceries needed once a week is a routine of mine for several years, but this has more to do with the fact that I don't like being in a store in general. In 2020 the only thing that changed there was the time and WHEN to go there.
What things did you miss most during 2020? I missed simple things like grabbing a cup of coffee with a friend after work or going to the cinema. Sure I watched more movies during 2020 than I've probably done ever during a single year, but my sofa and tv-set can't compare to the cinema experience by a long shot! The only movie I managed to see at the cinema in 2020 was Sonic the Hedgehog together with the kids. The joyful life of being a parent right? (the movie was okay though).
10. Try, Reflect, Refine, Repeat
What useful strategies from surviving 2020 can we bring into 2021 as teachers (and in general)?
I summarize this as try, reflect, refine, repeat!
Try
Don't be afraid to try out new things, your classroom isn't the same anymore – try to take advantage of that! What things can you do in a slightly different way that might work better right now?
I know I'll have to do remote teaching at least until January 24th. For both their sake and mine, January will probably be a month of some creative experimentation. Depending on how things will evolve in Sweden, remote teaching may be the norm during this semester just as it was last year.
Sometimes using material from other years is a good idea, at least to get the basic planning done quickly. Depending on whether you are in a classroom or doing remote learning you might have to tweak your planning a bit – but don't toss it all into the recycle bin! Also reusing material can help you stay sane and more on top of things.
I'm not saying that you need to re-work all your lesson plans, but perhaps trying a new tool can make things more relevant, engaging, and fun for both you and your class. Don't be afraid to try out new things, but also don't expect everything to be perfect the first time you try something new!
Reflect
If you decide on trying something new, don't forget to sit down and reflect a bit. What went well and what didn't? Also, ask yourself why things went well or not. Was there some kind of technical hiccup that messed things up? Did you need better instructions for yourself or your class? Was it the right tool for what you wished to accomplish?
Refine
Ok so you might have to do things differently, but perhaps this is an opportunity to learn new things and improve your teaching. This is also where the next step kicks in: refine what you're doing. Make small adjustments and see if that helps, instead of starting from scratch.
Repeat
What do you do after trying something new, reflecting on it, and tweaking it a bit? You start over of course. This is something teachers do a lot in the classroom and the digital classroom is no different.
Try, reflect, refine, repeat!
Bonus Tip!
The last tip is a bonus: gratitude, remember to be thankful for what you have. Focus on the things that work, not the things that cause you more mental strain. Try to keep a positive mindset, even when things feel tough, and try to pass this along to your students as well.
Show that you support them, no matter where the classroom is!
Question of the day: which things did you learn most from during 2020 and what wins do you take with you into 2021?