Planning is an important part of what we do as teachers. There are plenty of ways to organize your work and stationery products to help you plan, but have you looked at how to use a digital planner as a teacher?
In this post I'll cover:
What Is a Digital Planner?
A digital planner, per definition, is a PDF with (or without) hyperlinks that you can write in. The basic use is the same as that of a printed planner, but the format has changed to a digital version.
By now digital planners have been around for a while and while you can create one of your own if you so desire, there are also plenty of places online to shop a digital planner and start using it right away.
One thing to consider when you look at the layout of a digital planner is how you mostly use your tablet. Do you prefer to use it in portrait or landscape mode?
Other things are more aesthetic. Do you want your planner to look like a regular planner and resemble an open book, or do you prefer plenty of writing space and no page dividers? Do you want a basic planner or do you wish to decorate it a bit, making it your own along the way?
Depending on your needs and technical skills, you can tweak a bought planner to suit your needs perfectly.
If you don't wish to tinker with your planner, make sure you find one that you like before hitting the buy button.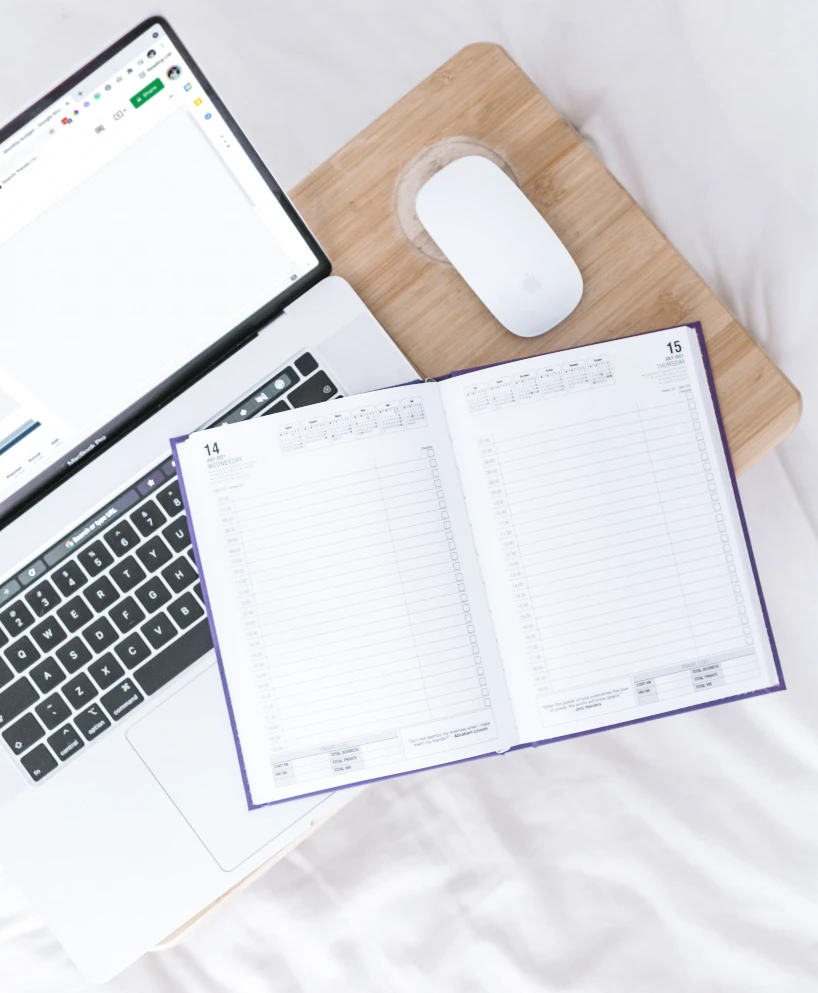 Why Should You Use a Digital Planner?
A digital planner is, in my opinion, a good way to combine the best of both analog and digital writing.
By using a stylus to write things, you get more of the benefits you normally would from writing things down by hand, instead of using a keyboard.
By keeping things in a digital format you can also use the kind of formatting you're used to from working in a digital environment. Just being able to use copy and paste for things that you do regularly saves some time, compared to having to rewrite them over and over again.
Depending on what kind of planner and app you use, you can also use hyperlinks to things you find or have your calendar show up in your planner – no risk of missing appointments!
How to Use a Digital Planner – Getting Started
So, what do you need to get started with digital planning?
You don't need that much to get started with a digital planner, but a tablet of some sort, a stylus, a pdf-annotation app, and somewhere to store your planner online is a good place to start.
If you store your planner using a cloud service, you can also use your planner on both your tablet of choice as well as your phone if you have an app for it on both devices.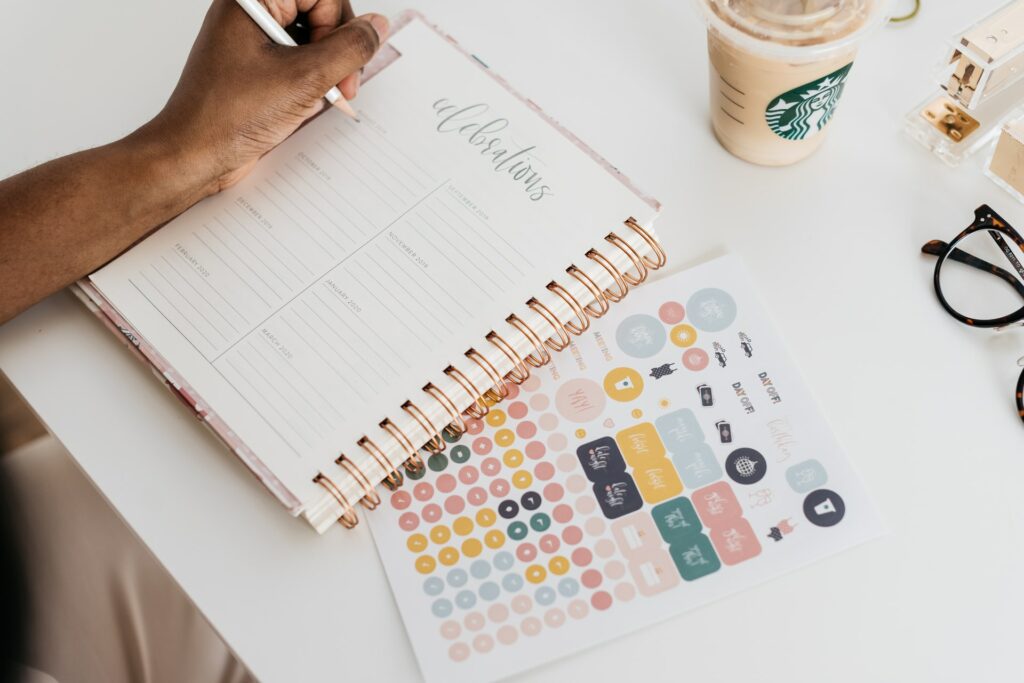 Where Can You Buy Digital Planners?
Ok, so you decide to try this out, now what? Where do you find digital planners to buy (if this is what you want to do)?
A good place to start could be by visiting Etsy shops or different companies that sell digital products.
Some companies I've looked a bit more at are the following (and no, I'm not affiliated with any of them, I just like what I've seen in their products):
So far I've personally tried a planner from Hey Jessica, a planner created in ZoomNotes Lite, as well as a personal planner from Boss and some stickers from Holly McCaig.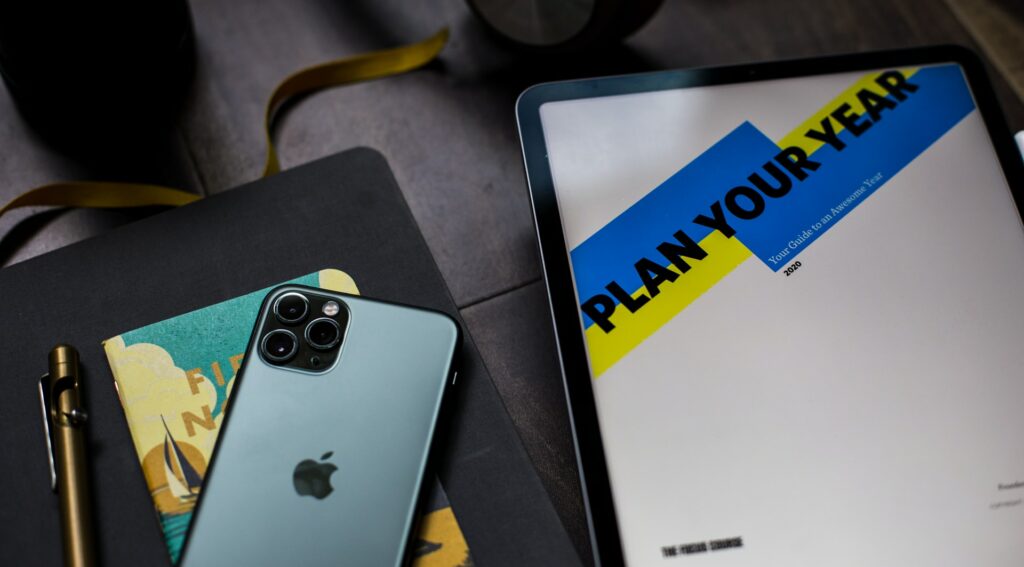 Good Apps to Use for Digital Planning
Once you have a planner you like, you also need an app to use with your planner. Depending on what kind of tablet you use, this also sets a limit on which app you can use for your planner.
There are some different options out there when it comes to choosing the right annotation app for you. There seem to be more apps available for iOS users, but there are a few options available for Android users as well. The following apps are some examples: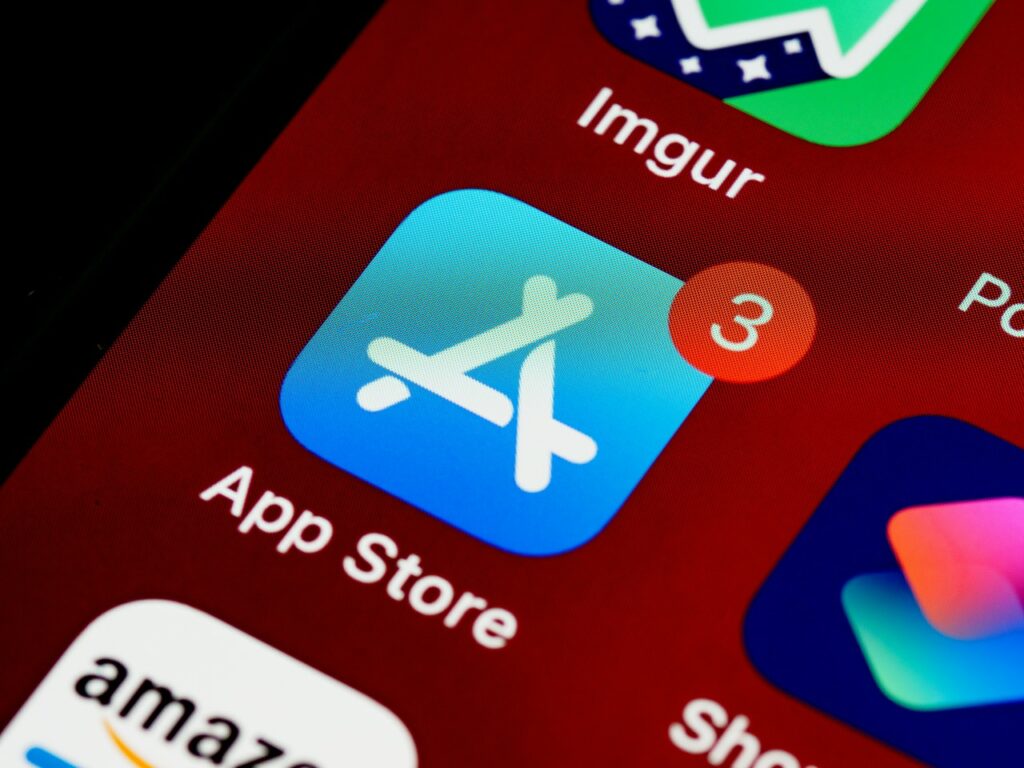 Conclusion
If you are afraid to forget your calendar or planner at your desk when the teaching muse decides to speak to you late one evening, then perhaps trying out a digital planner can be something for you?
It's easy to get started and there are plenty of free planners out there if you just wish to get your toes wet. If you feel more ready, then perhaps thinking of a layout that suits you and eventually creating your own, personalized PDF to use with your new favorite app is more your thing.
Have you thought of using a digital planner as a teacher?
Useful Resources