Have you used a bullet journal but have also been curious if digital bullet journaling is something for you? In this post, I'll cover what you need to get started, as well as some pros and cons of using a digital or analog version of this system.
How to Get Started
First, what is a digital bullet journal? A digital bullet journal in the simplest form is a pdf you can write your notes on. It works pretty much like your regular paper planner or journal but in a digital format.
What Do You Need for Digital Bullet Journaling?
To get started you need a pdf, a tablet or phone, and a notetaking app. My advice is to use a tablet of your choice to use with your journal since this lets you use a stylus. A phone is an excellent way to add notes to your journal if you're away from your tablet.
Some notetaking apps let you create a notebook inside the app. In this case, you might not even need a pdf if you wish to use a true bullet journal style and create all the spreads on your own.
Next, make sure you have some sort of cloud syncing. This is necessary to make sure you have a safe copy of your bullet journal, and you can share it between your devices too!
Buying or Creating Your Own Planner?
If it's your first time using a digital bullet journal or planner, then buying one is probably the easiest. One of the differences between a digital planner and a bullet journal is that a planner is more pre-formatted and might have links to different months and so on.
If you want to go for true bullet journal style and make spreads as you go then there are often options inside the notetaking app of your choice from the start, without you having to buy a planner for this.
If you wish, you can of course create a planner or journal of your own. After all, you will be using a pdf annotating app so all you need is a pdf of your liking.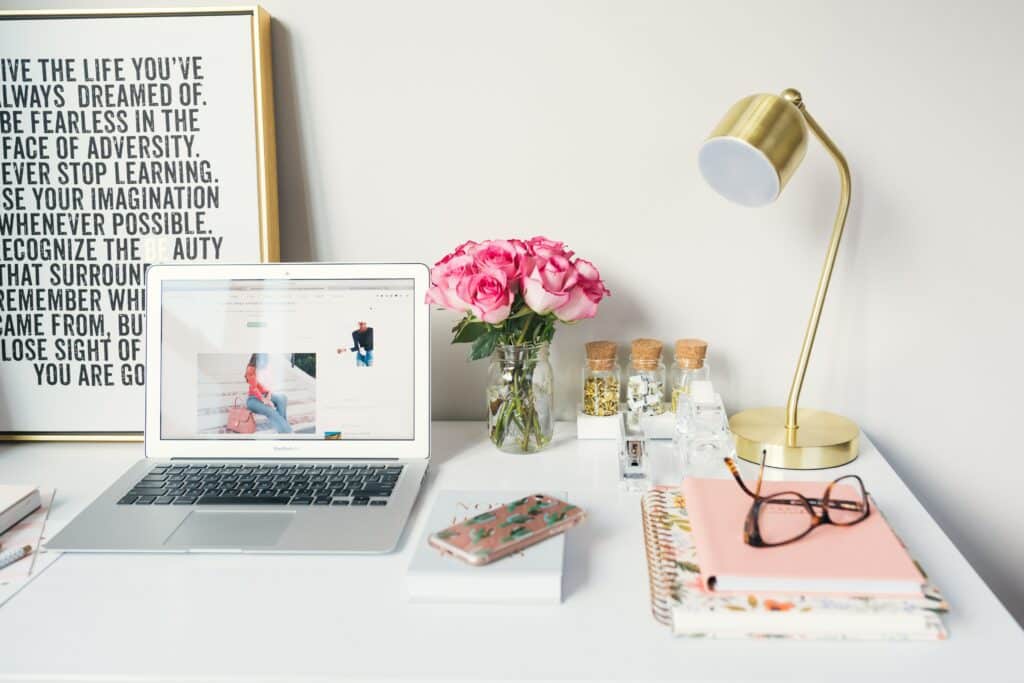 Notetaking Apps
There are plenty of notetaking apps out there. They all have the basic tools you'll need to get started, the rest is up to you. The ones mentioned below are just examples, depending on what your needs are one app will match better than the other.
GoodNotes
Goodnotes is one of the more popular pdf annotating apps out there. It's available for iOS devices only, so keep that in mind.
You can get a free version of the app, or buy the full version. In the free version, you're limited to three notebooks, but you can see if the app is what you need before you buy.
ZoomNotes
ZoomNotes is another app you can use for your digital journaling. It comes with a slightly higher learning curve than GoodNotes. If you wish to try out the app then you can download the version called ZoomNotes Lite. You get a feeling for the app, but you can't use all the options and settings that exist in the full version.
ZoomNotes lets you create notebooks or planners that you can set up to show calendar events in your Apple calendar inside the app. You can also create calendar events inside the app and have them show up as reminders on your phone or tablet.
Cloud Sync
Which cloud syncing you choose depends entirely on which service you prefer to use. Both apps mentioned above can be used with iCloud as well as other storage options.
The reason why cloud sync is essential? You don't want your planner to get lost and if you use more than one device then you definitely need this!
Pros and Cons of a Digital Bullet Journal
As with most things, there are pros and cons to both the analog and digital versions of bullet journaling.
A digital bullet journal can be better for you if you:
Wish to keep your journal nice and tidy. No need to rewrite things or cross them out with ink or use an eraser! It's also easy to move things when needed.
Want an easy way to copy things when migrating between days, weeks, or months – copy and paste is your friend!
Sometimes wish to save interesting links you find during your day.
You need to use your bullet journal both at home, at work, and when you're out during the day. Hello, sync across devices!
You can use the system of bullet journaling – but with all the benefits of the digital format.
A digital bullet journal is not the best option for you if:
You might become distracted by something else since you have a screen in front of you.
You wish to create more screen-free time for yourself.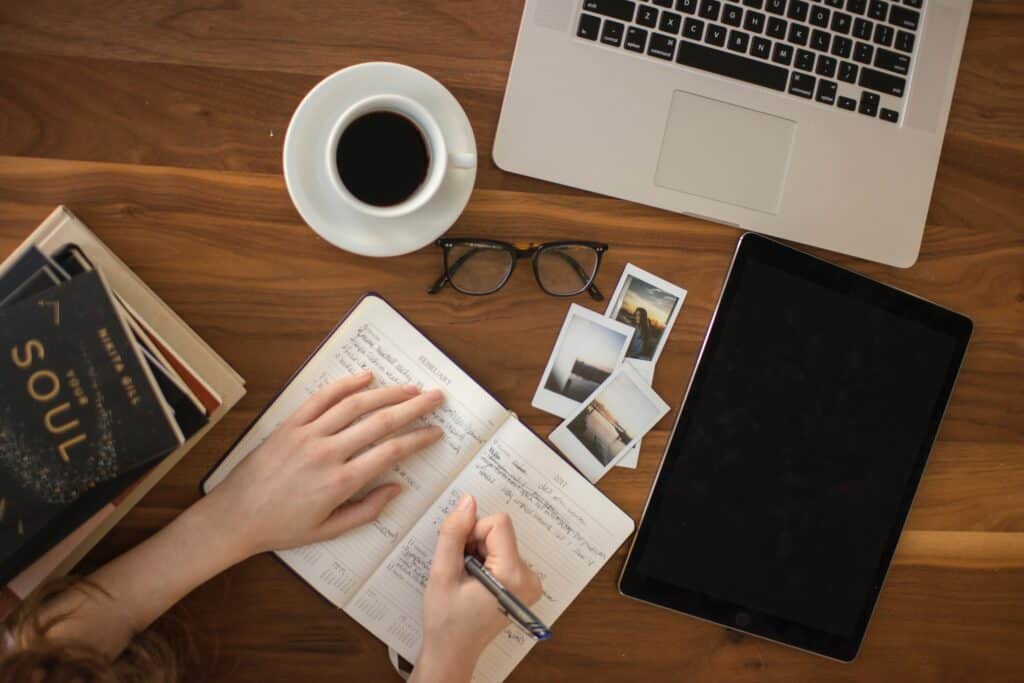 Pros and Cons of an Analog Bullet Journal
The bullet journal is a system created to capture your thoughts as they come during the day. The system itself can be applied on both paper and tablet, but
An analog bullet journal can be better for you if you:
Want a more distraction-free experience – no notifications here!
Know that you could use less screen time
Need to find an easier way to focus your thoughts
Know that the tactile feeling of pen to paper helps you remember things better. Writing on paper increase brain activity and helps you recall your notes better according to Neuroscience News.
An analog bullet journal is not the best option for you if:
You know you're likely to replace your journal.
Think it's expensive to continue buying stationery.
Think notebooks take up too much space when used (I've heard you can throw old notebooks away, but I think it's just a rumor)
Summary
Whichever format you choose, make sure you make it for YOU! It doesn't have to be the prettiest, most artistic notebook in the world. It needs to work for you and your needs. If it doesn't then the format is irrelevant. These things apply to both digital and analog versions of the bullet journal system.
It's easy to get caught up in shiny object syndrome or feel FOMO, but this is not connected to you using a digital or analog version of the bullet journal system. This is connected to you comparing what you do, to the work of others.
You can find a good deal of inspiration online, but if you find yourself spending too much time watching what others do instead of focusing on your own life? Then this can become a real problem.
You don't need stickers, fancy pens, or expensive notebooks – you need a system that works for you! If you need a more minimalistic look in your bullet journal, then go for it! Your style might change and evolve over time, just let it and enjoy the process.
Have you used a bullet journal before? Do you prefer pen and paper or have you tried the digital route with stylus and tablet?
Resources